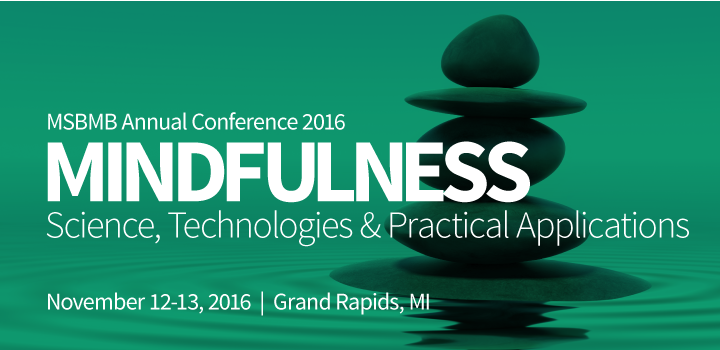 Continuing Education credits will be available.
---
Keynote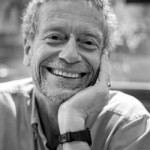 Erik Peper, Ph.D.
There is hope: Optimizing health with biofeedback from an evolutionary perspective
Biofeedback training embedded within an evolutionary perspective offers hope to reverse numerous disorders and avoid iatrogenic effects. The limits of healing are often the limits of our beliefs as illustrated from our research with yogis and Sufis when they demonstrated rapid healing after significant self-inflicted injury. The concepts can be adapted to promote improving clients's health and incorporates the concepts that healing occurs when the client/student feels safe, inhibits illness promoting behaviors, and implements health promoting behaviors and skills. The perspective is illustrated through the use of wearable biofeedback to retrain posture and enhance "power," breathing retraining to improve math performance, and case examples which illustrate successful resolving of epilepsy, vulvodynia, and headache.
Erik Peper, PhD., is an internationally known expert on holistic health, stress management, and biofeedback. He is a professor at San Francisco State University. He is president of the Biofeedback Federation of Europe (BFE) and former president of the Association for Applied Psychophysiology.
---
Presenters (Priliminary)
Tom Collura, Ph.D., MSMHC
Real-time 4-D Brain Electrical Activation imaging and neurofeedback using sLORETA and live Z-Scores
This talk will describe new developments in the use of real-time surface and sLORETA brain activation imaging in neurofeedback. Using 19 channels of surface sensors, it is possible to create live surface maps of brain activity with our without using a reference database, and to convert surface data into low-resolution (5 mm) brain voxel images comprising over 6,000 full-color voxels. This provides. Feedback can be based upon any of a number of real-time values including absolute and relative power, connectivity, and region-of-interest (ROI) activity. Z-scores can be based upon any of several documented normative databases, or on user-constructed references using the "Z-builder" capability. This latter function provides a form of "digital subtraction" brain activation imaging that does not depend on an external database. Regions of interest an include Brodmann areas, hubs and networks, and user-defined sets of sLORETA voxels to provide customized ROI's, networks, and hubs. These can be client-specific, providing an individualized approach to QEEG-based imaging and neurofeedback. Examples will include individuals in unusually stressful situations such as high-speed driving, and experiencing physical injury. Brain activation responses to repetitive stimulation (photic, auditory, and pulsed EMF) will also be shown and interpreted.
Tom Collura has over 40 years of experience in the fields of EEG, computer systems engineering, clinical neurophysiology, biofeedback, and mental health counseling.  His professional positions have included staff and teaching positions with Bell Laboratories, the Cleveland Clinic Department of Neurology, Siemens Medical Imaging, and BrainMaster Technologies, which he founded in 1995, as well as the Brain Enrichment Center, Bedford, Ohio, where he is Clinical Director.
Dave Siever, C.E.T.
Stimulation Technologies (AVE, CES and tDCS): Essential Tools for Neuropsychology
Psychological ailments and disorders are prevalent within society. Regardless of the origins of the ensuing psychological issues; be it genetic, life events, pain, nutrition, etc., undesired neuroplasticity results. This in turn exacerbates those very issues and may produce secondary concerns as well. In many cases, the inflicted have succumbed to the point where cognitive therapeutic approaches such as counseling, cognitive therapy, biofeedback and neurofeedback cannot be used, as the person is not able to engage cognitively in the therapy.
Stimulation Technologies have been proven to affect neuroplastic changes in powerful and positive ways without the need for volition as part of the healing and treatment paradigm. They are low cost, effective and easy to use. Clients need not put in any effort at all into the therapy and as a result adherence to Stim Tech as a treatment option is high and drop-outs are low. As the patient improves, cognitive approaches may be entered into as determined by the therapist.
This workshop will present the history, physiological mechanisms, studies and the similarities and differences between these various treatment modalities.
Dave graduated in 1978 as an engineering technologist. He later worked in the Faculty of Dentistry at the University of Alberta designing TMJ Dysfunction related diagnostic equipment and research facilities. He organized research projects, taught basic physiology and the advanced TMJ diagnostics course. Dave had noted anxiety issues in many patients suffering with TMJ dysfunction, prompting him to study biofeedback, which he applied to the patients and then later, Dave design biofeedback devices.
---
Hotel
Holiday Inn Downtown Grand Rapids
310 Pearl St. NW
Grand Rapids, MI 49504
Room rates – $129 per night includes complimentary parking and WiFi.
Call in Reservations – 616-235-7611
Deadline 10/11/2016