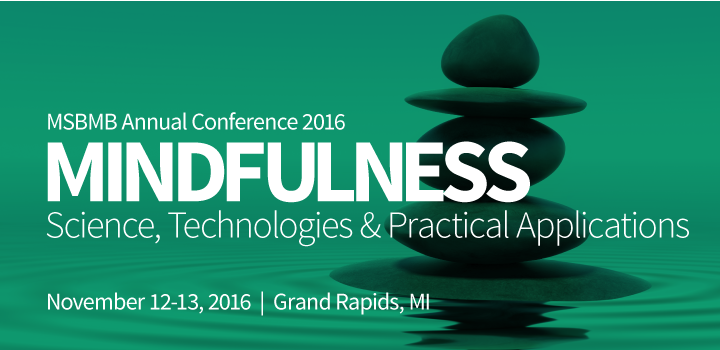 Conference Schedule (overview)
Conference Schedule (detailed)
Early Bird discount ends Oct 11th!
This program, when attended in its entirety, is available for 19.5 continuing education credits (see schedule for details). AAPB is approved by the American Psychological Association to sponsor continuing education for psychologists. AAPB maintains responsibility for this program and its content.
---
Keynote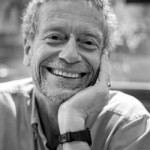 Erik Peper, Ph.D.
There is hope: Optimizing health with biofeedback from an evolutionary perspective
Biofeedback training embedded within an evolutionary perspective offers hope to reverse numerous disorders and avoid iatrogenic effects. The limits of healing are often the limits of our beliefs as illustrated from our research with yogis and Sufis when they demonstrated rapid healing after significant self-inflicted injury. The concepts can be adapted to promote improving clients's health and incorporates the concepts that healing occurs when the client/student feels safe, inhibits illness promoting behaviors, and implements health promoting behaviors and skills. The perspective is illustrated through the use of wearable biofeedback to retrain posture and enhance "power," breathing retraining to improve math performance, and case examples which illustrate successful resolving of epilepsy, vulvodynia, and headache.
Erik Peper, PhD., is an internationally known expert on holistic health, stress management, and biofeedback. He is a professor at San Francisco State University. He is president of the Biofeedback Federation of Europe (BFE) and former president of the Association for Applied Psychophysiology.
---
Presenters
Tom Collura, Ph.D., MSMHC
Real-time 4-D Brain Electrical Activation imaging and neurofeedback using sLORETA and live Z-Scores
This talk will describe new developments in the use of real-time surface and sLORETA brain activation imaging in neurofeedback. Using 19 channels of surface sensors, it is possible to create live surface maps of brain activity with our without using a reference database, and to convert surface data into low-resolution (5 mm) brain voxel images comprising over 6,000 full-color voxels. Feedback can be based upon any of a number of real-time values including absolute and relative power, connectivity, and region-of-interest (ROI) activity. Z-scores can be based upon any of several documented normative databases, or on user-constructed references using the "Z-builder" capability. This latter function provides a form of "digital subtraction" brain activation imaging that does not depend on an external database. Regions of interest an include Brodmann areas, hubs and networks, and user-defined sets of sLORETA voxels to provide customized ROI's, networks, and hubs. These can be client-specific, providing an individualized approach to QEEG-based imaging and neurofeedback. Examples will include individuals in unusually stressful situations such as high-speed driving, and experiencing physical injury. Brain activation responses to repetitive stimulation (photic, auditory, and pulsed EMF) will also be shown and interpreted.
Tom Collura has over 40 years of experience in the fields of EEG, computer systems engineering, clinical neurophysiology, biofeedback, and mental health counseling.  His professional positions have included staff and teaching positions with Bell Laboratories, the Cleveland Clinic Department of Neurology, Siemens Medical Imaging, and BrainMaster Technologies, which he founded in 1995, as well as the Brain Enrichment Center, Bedford, Ohio, where he is Clinical Director.
Nicholas J. Dogris, Ph.D.
NeuroField pEMF, tDCS/tACS/tRNS & QEEG Neurofeedback Training
In this talk Dr. Dogris presents a unique method in which he combines tACS and 19 channel Z-Score neurofeedback together simultaneously. Research suggests that tDCS/tACS stimulation can trigger global calcium ion surges in the astrocytes/glia. Calcium Ion surges then trigger massive phase shifts which puts the brain into a state of neuroplasticity. In this state the trainability with NFB methods is hypothesized to be enhanced. In this talk Dr. Dogris will demonstrate this method and present data on current findings. Q&A will be taken at the end of the demonstration and discussion.
Nicholas J. Dogris, Ph.D. Is a full time, California, Licensed Psychologist working in private practice in the beautiful Eastern Sierra Mountain Range. He is BCIA board certified in neurofeedback and has over 12 years of experience in the field. He is the inventor and founder of NeuroField, Inc. which became a formal company in 2008. Dr. Dogris is trained in the assessment, diagnosis, and psychological treatment of adults, adolescents, and children. He has over 18 years of experience in the mental health field and has worked with diverse populations to include people with chronic mental illness, developmental disorders and geriatric disorders to include Alzheimer's and Parkinson's disease.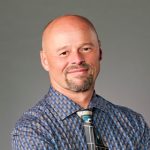 Dave Siever, C.E.T.
Stimulation Technologies (AVE, CES and tDCS): Essential Tools for Neuropsychology
Psychological ailments and disorders are prevalent within society. Regardless of the origins of the ensuing psychological issues; be it genetic, life events, pain, nutrition, etc., undesired neuroplasticity results. This in turn exacerbates those very issues and may produce secondary concerns as well. In many cases, the inflicted have succumbed to the point where cognitive therapeutic approaches such as counseling, cognitive therapy, biofeedback and neurofeedback cannot be used, as the person is not able to engage cognitively in the therapy.
Stimulation Technologies have been proven to affect neuroplastic changes in powerful and positive ways without the need for volition as part of the healing and treatment paradigm. They are low cost, effective and easy to use. Clients need not put in any effort at all into the therapy and as a result adherence to Stim Tech as a treatment option is high and drop-outs are low. As the patient improves, cognitive approaches may be entered into as determined by the therapist.
This workshop will present the history, physiological mechanisms, studies and the similarities and differences between these various treatment modalities.
Dave graduated in 1978 as an engineering technologist. He later worked in the Faculty of Dentistry at the University of Alberta designing TMJ Dysfunction related diagnostic equipment and research facilities. He organized research projects, taught basic physiology and the advanced TMJ diagnostics course. Dave had noted anxiety issues in many patients suffering with TMJ dysfunction, prompting him to study biofeedback, which he applied to the patients and then later, Dave design biofeedback devices.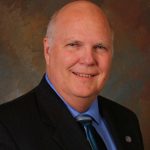 Eric Willmarth, Ph.D.
Integrating Hypnosis and Biofeedback for Pain Management
Biofeedback and Hypnosis have distinctly different histories yet together they form the core pillars of self-regulation and complimentary medicine. This workshop will provide an overview of how these modalities can be used to address the urgent need for improved pain management for those suffering from chronic pain. This is especially timely as regulators are placing more limits on the use of narcotic medications by individuals with chronic pain. After providing a brief summary of the literature supporting both hypnosis and biofeedback, participants with watch and engage in demonstrations designed to provide skills that can be immediately put into use. This workshop will include lectures, demonstrations, video and PowerPoint presentations.
Eric Willmarth, Ph.D. is a three-time past president of the Michigan Society of Behavioral Medicine and Biofeedback and is a BCIA Senior Fellow. For the past 28 years he has worked clinically with the chronic pain population, the last 18 years president of Michigan Behavioral Consultants, PC with 13 offices throughout West Michigan. He currently serves as the Director of Integrative Mental Health for the College of Integrative Medicine and Health Sciences, Saybrook University. He teaches the Advanced Biofeedback Practicum at Saybrook as well as courses in Psychophysiology, Ethics, Hypnosis and Foundations of Integrative Mental Health. Eric has been a past president of the APA's Division 30 and has served for two years on the APA Council of Representatives. He teaches extensively on the topic if integrating biofeedback and hypnosis in pain management settings.
Robert Reiner, Ph.D., BCN, BCB
Biofeedback and Virtual Reality and other technologies used to facilitate the suppression of anxiety
This session will provide a history and scientific rationale for the use of cutting-edge technologies which are now considered the gold standard for anxiety management. Following the presentation, attendees will have a broad understanding of available technologies and how and why they have been so successful.
Dr. Robert Reiner, Executive Director and founder of Behavioral Associates, has been practicing psychology since 1981. He is well known for his work in treating anxiety and phobias through biofeedback and virtual reality therapy. He has been credited for his work in many major new outlets, including ABC, NBC, The New York Times, Wall Street Journal, Fox News and National Geographic. Dr. Reiner currently serves on the Ethics Board at the International Society for Neurofeedback and Research (ISNR) and teaches neurofeedback certification courses on a regular basis. He served on the faculty at NYU Medical Center, Dept. of Psychiatry, from 1980 to 2015 and is a guest lecturer at the University of Pennsylvania psychology department.
Linda Walker, MHR, LCP
Biofeedback Stress Assessment
As a  licensed professional counselor, school counselor, and neurofeedback practitioner, Ms. Walker holds a master's degree in Human Relations and Counseling from the University of Oklahoma and post graduate certificates in substance abuse and school counseling from Western Michigan University. She integrates a variety of methods, including biofeedback and neurofeedback, in her practice working with a general population, but has spent much of her time focusing on young offenders, recovering substance abusers and trauma survivors, both in public and private sector in Michigan. Furthermore, she is an instructor and developer for several BFE online classes and software suites.
---
Nov. 11 Pre-Conference Workshop
Jon Bale, B.Sc., BCN-T
General Introduction to Biofeedback Peripherals Workshop
This 1-day workshop is for researchers and health professionals who want to learn how to use the latest "cutting edge" biofeedback technology. This workshop provides an overview of biofeedback modalities and stress profiles showcasing physiology, and HRV (skin conductance, temperature, SEMG, respiration heart rate).
In addition, an overview of biofeedback modalities will showcase:
HRV suite (Heart Rate, Respiration) with Cardio Pro analysis, including demonstration of an HRV assessment with training screen.
Stress Control suite (Skin Conductance, Temp)
In the afternoon, attendees can have the opportunity to have a "hands-on" guided experience with biofeedback training.
(The course has been approved by BCIA to provide 7 hours of Category A accredited continuing education  for BCIA recertification.)
---
Hotel
Holiday Inn Downtown Grand Rapids
310 Pearl St. NW
Grand Rapids, MI 49504
Room rates – $129 per night includes complimentary parking and WiFi.
Our room block is full – Please contact Sulema at the Holiday Inn to see if they can accommodate 616.451.8731
Co-sponsored by AAPB